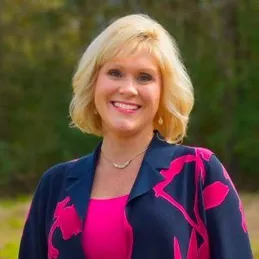 Kimberly L. Boyd, M.S., LPC-S assists individuals in transforming their lives. Having over 24 years of experience, Kimberly Boyd enjoys helping clients explore ways to make changes in their lives and behaviors, which will afford them the opportunity to view their future with hope. Kimberly Boyd possesses a strong interest in working with individuals and families; she acknowledges the importance of addressing each person's concerns individually and recognizes the need in working with the family unit.
Kimberly's areas of specialization include issues associated with grief, anxiety, depression, divorce, substance use, pain management, physical and emotional abuse, sexual abuse/trauma, and relationships. In addition, she specializes in working with children and childhood disorders. She has extensive training in administering, scoring, and interpreting a variety of psychological assessments, including tests of intelligence. Having years of experience working with children, parents, and schools, Kimberly enjoys assisting families in the Admission, Review and Dismissal process and Section 504. In addition to reviewing educational documents, consulting with parents and educators, Kimberly is available to attend meetings and conferences with families outside of the counseling sessions.
Kimberly Boyd earned a Bachelor of Science degree in Psychology and a Master of Science degree in Counseling Psychology from The University of Central Texas. She is a Licensed Professional Counselor and an approved Licensed Professional Counselor Supervisor by the Texas State Board of Examiners of Licensed Professional Counselors. Kimberly has been a presenter at the Parents of Murdered Children National Conference and Lone Star College's Academy for Lifelong Learning. She currently provides clinical supervision for students and LPC Associates.
Kimberly Boyd is passionate about her work and looks forward to helping others reach their goals.